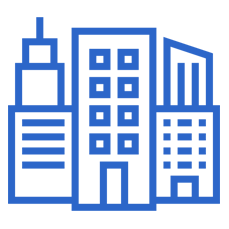 Trust and Estates Attorney Kerri Castellini
409 7th St Nw #215
Washington, DC 20004 US
Categories
About Trust and Estates Attorney Kerri Castellini
Planning for the future in any capacity can be challenging, but it can be especially challenging to do estate planning. A DC trusts and estates lawyer can offer you the assistance to make the decisions necessary to craft an estate plan. Attorney Kerri Castellini has years of experience in estates and trust law, and can provide assistance no matter what your trusts and estates issue is.
---
---
Services We Offer
Trusts & Estates Attorneys,Estate Planning,Trusts & Estates Law,Wills & Probate Law,Guardianship Law
---
Business Details
| No. of Employees | No. of Locations | Year Founded |
| --- | --- | --- |
| N/A | N/A | 2020 |
Hours of Operation
Day
Opens
Closes
Sunday
Open 24 hours!
Monday
Open 24 hours!
Tuesday
Open 24 hours!
Wednesday
Open 24 hours!
Thursday
Open 24 hours!
Friday
Open 24 hours!
Saturday
Open 24 hours!
---
Detailed Business Description
Kerri Castellini has dedicated her practice to trust and estate law. She specifically focuses on estate planning, estate and trust administration, and guardianships for incapacitated adults and minors. She is passionate about providing a high level of attention to her clients to come up with a plan that is best for their unique circumstances. Our law firm is first rate in the field of legal services. To learn what your other options are for creating an estate plan and to learn what your estate plan should include to protect yourself, your heirs, and your assets, call a trusts and estate lawyers today!
---