Choose Your Membership
Membership to State Bar Attorneys includes different listing options to our directory.
Who We've Worked With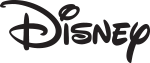 Features of Our Directory
Editor Verified Listings
With almost a billion websites online, it is hard for users to know who to trust. Media and news outlets report on fake stories, fly by night businesses, and new Internet scams daily, so having your business listing verified by real human editors lets users know you are one of the good guys.
Protect Your Reputation
State Bar Attorneys is a great way to protect your brand online. Reputation management is the process of controlling the messaging and conversation about your brand.
Build Relationships Online
State Bar Attorneys will help you build relationships with your clients online through our online profiles. Give your customers an overview of your business, list of your specialties, and get reviews.
We Help Websites Get Noticed
Join State Bar Attorneys Today
Hundreds of thousands of lawyers, attorneys, and law firms list their practice with State Bar Attorneys. Join them today.
Get Started
3 Reasons to Get Listed in the State Bar Attorneys
1.
Authority
State Bar Attorneys has been a staple on the Internet for years, helping businesses and websites get found online.
2.
Quality
Our editors are the librarians of the Internet and still review the listings that get submitted to ensure the highest level of quality.
3.
Affordability
Compared to other channels and spend, Stae Bar Attorneys is an extremely affordable and cost effective marketing tool.
Plan Comparison
Choose the right plan for your business!
Frequently Asked Questions
Most frequent questions and answers
What is a directory listing?

A web directory is a collection of organized set of listings put together by human reviewers. A web directory is different than a search engine in that a search engine puts together recommendations based on an automated or programmatic system.

What is the difference between basic and premium support?

Our memberships come with different levels of support. Basic support has access to our email and ticket support team. Premium support gets the same as basic and then adds live chat and phone access.

How long does it take to get listed in the directory?

Normally it can take 24-72 hours for our editors to come back with a decision on the web directory listing. You will get a confirmation via email with that decision.

What is included in the member benefits?

State Bar Attorneys is always trying to give more to our members. We partner with other businesses to get discounts or promotions on their products and services that we then offer to the members of State Bar Attorneys.

What are the benefits of being listed in a lawyer directory?

There are a lot of benefits to being included in a web directory. Here are just a few of those benefits:

• Increase your SEO or Search Engine Optimization signals
• Strengthen your reputation online with reputation management
• Improve the local visibility of your business
• Get new customers
• Increase your brand awareness
Get Your Business Noticed Today!
Click below to get your business listed in State Bar Attorneys!
Apply for Membership