4 Steps of State Bar Attorney's Lead Generation Services
Wish you had a steady stream of potential clients reaching out? State Bar Attorney Lead Generation Services can help make this wish come true.

We specialize in finding qualified leads, someone in your area who is searching the web for legal services that your law firm provides. And once we find the perfect leads, we send them your way.

Learn more about how our Lead Generation Services can help you find new clients for your business.
Get Verified
Get verified by State Bar Attorneys to show your business is real, not fly by night, and qualified to take leads.
Configure Leads
We allow you to get leads how you want them to make sure things fit your budget, job type, and service area.
Onboarding
To make sure everything is setup properly, we have a white glove onboarding process.
Grow
You're not alone, we'll stay with you through every step to ensure your business is getting a return.
What Legal Fields Do State Bar Attorneys Generate Leads For?
We have experience finding leads for clients in every field.
Lead Generation Services
To help you grow your business with new customers, State Bar Attorneys uses a four-step process. Here's a quick look at what you can expect during each step.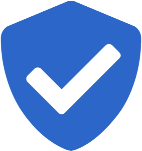 Step 1: Get Verified
State Bar Attorneys only sells leads to verified professionals. So the very first thing to do is get verified with a membership in State Bar Attorneys. This way, leads know you are a legitimate business that will treat them fairly.

Getting verified isn't the only benefit of a membership with State Bar Attorneys. It also gets you listed in our member legal directory so potential customers can see who you are, what you do, and how you're rated. This way, they can learn more about you without having to do research on multiple sites.

Once you're verified, you get full access to our lead generation platform. There are no monthly commitments, contracts, or minimums.
Step 2: Sign Up for Leads
After you're verified, you can sign up to receive leads. During this step, we'll need some information from you so we can target your leads more carefully. That way you only get leads who are looking for services you actually provide.

First, select the service area you want to get your leads from. For instance, if you're a criminal law attorney, you want criminal law leads. And if you're an elder law attorney, you want people looking for estate planning help.

Next, tell us what service types you want to get leads for. This way, we don't send you people looking for a service you don't provide. For example, if you're a family law attorney company, you can let us know if you're looking for leads for divorce cases or adoption cases. This way, you get to define what a qualified lead is for your business.

You also get to decide how you want these leads to contact you. We can have them fill out a form, or provide your phone number.

Finally, let us know if you want exclusive or shared leads. We have the ability to generate leads that are exclusive to you, or that are shared with multiple professionals. There are pros and cons to each option, so it really boils down to what your budget is, how much you're willing to pay for leads, and what your marketing goals are.

During this step of the process, we get you pricing information so you know how much leads will cost. We want to be a one-stop shop for your leads, which can help keep your marketing spend on budget.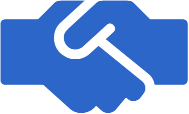 Step 3: Onboarding
State Bar Attorneys uses an onboarding process to make sure you're set up to receive our leads and start working on them right away.

Our onboarding process continues even after we start sending leads your way. This way, we make sure we're sending you quality leads, and you're working them promptly.

Successful lead generation is a two way street. We do our part to send you quality leads in your area and give you all of the contact information you need. Then, you reach out to them in a timely manner, so they feel well taken care of. This way, we both succeed.
Step 4: Grow, Scale, & ROI
When you win, we win. State Bar Attorneys is your lead partner, and everything we do is with your success in mind. So, once your lead generation campaign is past the early stages, we'll work side by side with you to evaluate the campaign and make changes as necessary.

To ensure we're making data-driven decisions, we'll monitor key metrics and report on how the campaign is going. Throughout this process, we'll ask for your feedback. We want to know about the quality of leads, as well as your closing rate, revenue, and other important numbers.

This feedback is essential. It helps us optimize your campaign and make it even more successful. To accomplish this, we'll identify other lead sources or types, discuss service area expansion, and work on optimizing your conversions. That way, you know your business is growing as a result of our leads.
How & Where We Find You Leads
Wondering where all of these qualified leads are going to come from? Don't worry, we're not pulling them from thin air and sending random people your way. Instead, we're scouring the web for the people who need what you offer.

Here are some of the resources we use to help get a stream of potential clients into your pipeline:
State Bar Attorneys
Every day loads of people visit State Bar Attorneys searching for lawyers. We know which ones are a great fit for you, and direct them to your business.
Paid Online Advertising
With our decades of experience, we know where your ideal clients are hanging out online, and we use paid advertising to break through the online noise and reach them. We use Google ads, social media campaigns, and other digital marketing methods to get you leads.
Online Advertisements
We know how to market with earned online advertisements, and will continue pursuing these avenues to get you more leads.
Organic Search Traffic
SEO is an essential part of any lead generation campaign. We'll take care of the keyword research and implementation so you benefit from the leads without having to worry about the rest.
Network Partnerships
We've built an established network of partners, and work together to provide our clients with the best leads possible.
Other Digital Marketing
The world of digital marketing is always evolving. And we make it a point to stay up to date. We leave no online stone unturned when it comes to helping you grow.
Secure My Territory Now