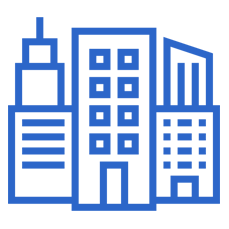 Evans Family Law Group
901 S MoPac Expy Building 1, Suite 110
Austin, TX 78746 US
Categories
Talk To The Best Divorce Attorney Now
About Evans Family Law Group
Evans Family Law Group
---
---
Services We Offer
Divorce, child support, adoption, child custody, agreed divorce, children with special needs,
---
Business Details
| No. of Employees | No. of Locations | Year Founded |
| --- | --- | --- |
| 6 | N/A | 2010 |
Hours of Operation
| Day | Opens | Closes |
| --- | --- | --- |
| Monday | 8:30 AM | 5:30 PM |
| Tuesday | 8:30 AM | 5:30 PM |
| Wednesday | 8:30 AM | 5:30 PM |
| Thursday | 8:30 AM | 5:30 PM |
| Friday | 8:30 AM | 5:30 PM |
---
Detailed Business Description
The Evans Family Law Group provides a full spectrum of Family Law services to our clients in Central Texas. Our practice manager, James W. Evans has practiced law for nearly 18 years and has dedicated his practice of law to serving families of Central Texas. Our office services clients in Belton, Williamson, Travis, and surrounding Counties. No matter how simple or how complex, the Austin Family Law Attorneys at the Evans Family Law Group understand how to assist you through this difficult time. We are experienced in situations involving divorce cases involving simple or complex financial and property disputes, child custody matters, child support, adoptions, grandparent's rights, protective orders, child abduction matters and the like. Austin Family Law Attorneys, Practice Concentrations: •Divorce •Agreed Divorce •Custody / Suit Affecting Parent Child Relationship •Custom Child Custody and Possession Schedules •Child Support •Grandparents Rights •Mediation •Collaborative Divorce Whether you have the most complex property and custody situation or a very simple one, it is critical to know that you have the assistance of an attorney that you can trust. That has experience both in the courtroom and outside of the courtroom. It is imperative during such a significant life changing event that you can trust the advice of your attorney when discussing likely outcomes of the particular issues in your case. James W. Evans has been in practice nearly 18 years and has tried over 100 jury trials, over 50 family law matters resolved through mediation, is experienced in collaborative law and has resolved over 250 family law matters without litigating these cases in the courtroom. Mr. Evans brings significant courtroom experience as well as negotiation experience to your case. See our page of representative cases and outcomes for a few examples. Mr. Evans is a member of the Family Section of the Travis County Bar, The Family Law Section of the State Bar of Texas, a Life Time Member of the Family Law Foundation of Texas, the Collaborative Law Institute of Texas, the Academy of Family Law Attorneys. Mr. Evans is fluent in Spanish and conducted a radio talk show in Spanish for nearly 18 months. Mr. has offered his services pro bono in many cases, particularly those involving domestic violence where children are involved. Being an active member of the Austin Community, "Jimmy," as his friends and clients call him, has carved out a reputation for effective advocacy, mediation and resolution of even the most complex family matters with dignity, respect, and focus on the needs of children, clients and their loved ones After graduating from Texas Wesleyan University School of Law in December 1994, Mr. Evans was licensed by the State of Texas in May 1995 and spent nearly 5 years as an assistant Criminal District Attorney with the Tarrant County District Attorney's Office wherein he spent time prosecuting cases involving domestic violence and sexual crimes against children. Mr. Evans now lives in Austin where he lives with his wife and their two children. Mr. Evans has applied for Board Certification by the Texas Board of Legal Specialization in Family Law and has been approved to sit for the examination this year and hopes to have this accomplished in 2010. Austin Divorce Attorneys Our team of Austin divorce attorneys and staff will work endlessly to make sure your rights are protected. The Family Law and Divorce Attorneys at the Evans Family Law Group are compassionate, experienced, and aggressive when your case requires. Free Consultations We offer free consultations, payments plans when applicable, and can often times work electronically to assist you in avoiding time away from your work. Put the experience of the Austin family law divorce attorneys at the Evans Family Law Group to work for you. To discuss your case, call us at (512) 628-2550, to reach Mr. Evans directly dial (512) 628-2571 or email Mr. Evans at [email protected] Our phones are typically answered 24 hours a day and 7 days a week, in the event of an emergency.
---
---