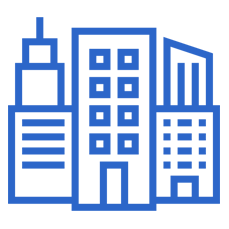 Hopkins Law
11051-97 St. Suite 101
Edmonton, AB T5H 2N2 CA
Categories
Talk To The Best Criminal Defense Attorney Now
About Hopkins Law
Hopkins Law are Edmonton's criminal defence lawyers with many years of experience dealing with matters before the court – Hopkins Law speaks for you when you can't speak for yourself.
---
---
Services We Offer
Bail, Domestic Assault, Drug Offences, Firearms / Weapons, Fraud / Theft, Impaired Driving, Sexual Assault, Robbery, Murder Lawyer, Break & Enter, Young Offenders, Regulatory Offences
Best Criminal Lawyer

Criminal Attorney

Criminal Defense

Criminal Defense Lawyer
---
Business Details
| No. of Employees | No. of Locations | Year Founded |
| --- | --- | --- |
| N/A | N/A | 2020 |
Hours of Operation
Day
Opens
Closes
Sunday
Open 24 hours!
Monday
Open 24 hours!
Tuesday
Open 24 hours!
Wednesday
Open 24 hours!
Thursday
Open 24 hours!
Friday
Open 24 hours!
Saturday
Open 24 hours!
---
Detailed Business Description
Marshall Hopkins has been practicing criminal law as both a defence lawyer and prosecutor for over twenty years, dealing with all manner of serious criminal cases, including murder, attempt murder, manslaughter, robbery, sexual assault, drug conspiracy and massive frauds.
---
Harley F. GoodWheeler

I am not sure there is a metric for measuring good lawyers, or that if i knew it ,i would even need a lawyer, , but here is my experience
1. Marshall and Co are very responsive and communicative.
2. Marshall has a great Team of people, and very quickly expectations get set and managed. You dont get blindsided or surprised by anything.
3. Nothing was left to guess work.
4. This Firm looks after its clients.
If I found myself in this state of need again, i wouldnt hesitate to call Hopkins Law

Melvin's Heavy Haul Trucking

It was my first time having any problem with the police and after i was released from lock up i got home late and i started to google criminal lawyers in Edmonton and i saw is number and called him at about 9 pm and he picked up the phone. He was very knowledgeable and also very caring. He knew right off the bat that my case was serious because i could be deported because of this and he was able to reassure me that i was going to be ok. This man went above and beyond for me. Even when i annoyed him by calling him every second and asking him a lot of stupid questions he was still patient with me. He never over charged me. I was shocked when he told me is price because every other lawyer was charging me way more that he was. MR.HOPKINS had all my assault with a weapon charges Withdrawn without me having to go to court. MR.HOPKINS YOU ARE THE BEST PERSON I HAVE EVER COME ACROSS IN MY LIFE. THANKS FOR MAKING THIS DIFFICULT JOURNEY A VERY EASY ONE.