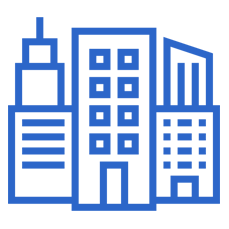 VS Criminal Defense Attorneys
1845 S Dobson Rd Suite 202 Suite 202
Mesa, AZ 85202 US
Categories
Talk To The Best Criminal Defense Attorney Now
About VS Criminal Defense Attorneys
Thank you for visiting us on BOTW! VS Criminal Defense Attorneys are focused on providing you personalized service and aggressive representation. Our lead attorney is renowned by the National Trial Lawyers as a Top Criminal Defense Attorney. Our dedicated attorneys have a passion for individual rights, government accountability, personal freedom, and are prepared to fight for these ideals on your behalf.

When you are in need of an experienced and top-rated criminal defense attorney in Arizona, trust the defense law firm with a record of success. VS Criminal Defense Attorneys are Five Star rated throughout the legal community by satisfied clients and fellow attorneys. Our lead Attorney, Michelle Skura Esq, has been acknowledged as one of the nation's top trial lawyers, is part of the American Association for Justice, and is recognized as one of the 10 Best attorneys in client satisfaction by the AICLA.
---
---
Services We Offer
Aggravated DUI Attorneys, Criminal Defense Attorney, DUI Attorney, Disorderly Conduct Lawyers, Domestic Violence Lawyer, Drug Crimes Lawyers, Juvenile Crimes Lawyers, Marijuana DUI Attorney, Sex Crimes Lawyers, Theft Crimes Attorney, Underage DUI Attorney
Criminal Defense

Drug & Gun Crimes

DUI Attorney
---
Business Details
| No. of Employees | No. of Locations | Year Founded |
| --- | --- | --- |
| 5 | 4 | 2016 |
---
Hours of Operation
Day
Opens
Closes
Sunday
Open 24 hours!
Monday
Open 24 hours!
Tuesday
Open 24 hours!
Wednesday
Open 24 hours!
Thursday
Open 24 hours!
Friday
Open 24 hours!
Saturday
Open 24 hours!
---
Detailed Business Description
Our award-winning criminal law firm prioritizes your legal needs above all else, providing honest and straightforward representation and consistent communication from beginning to end. Our Attorneys will help you understand your rights and fiercely defend those rights in a court of law.

Contact VS Criminal Defense Attorneys, 24 hours per day, 7 days per week at (480) 923-9001 or visit us online at www.vsattorney.com to schedule your free initial consultation. The Prosecution has already started, you need to begin your defense, call us (480) 923-9001.

VS Criminal Defense Attorneys
1845 S Dobson Rd Suite 202
Mesa, AZ 85202
Phone: (480) 923-9001
---
---