Unclaimed Profile:
This business may have incorrect or misleading details that have not been verified. If you are the business owner,
click here
to claim and correct this profile.
Claim this Business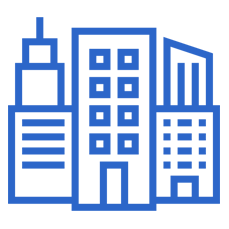 Unclaimed: Claim this business
Van Wey and Johnson
3100 Monticello Ave Suite 500
Dallas, TX 75205 US
Categories
About Van Wey and Johnson
Our Lawyers Protect Your Rights

In Dallas, Fort Worth, and throughout Texas and Oklahoma, the attorneys at the Van Wey & Johnson law firm are known for helping individuals stand up for their rights. No matter how big the adversary you are facing, we have the strength, experience, and determination to get the results our clients need and deserve.
---
---
Services We Offer
Personal Injury Lawyers: If you have been injured because of an accident or negligence or if a family member has been killed in a wrongful death accident, we would like to help.

* Personal Injury
* Trucking Accidents
* Car Accidents
* Construction and Workplace Accidents
* Oil and Gas Field Accidents
* Premises Liability

Medical Malpractice

* Medical Negligence/Malpractice
* Nursing Home Neglect/Elder Abuse

Labor and Employment Law Attorneys: When your employer fails to obey employment laws by retaliating against you or failing to pay earned wages and overtime, ask for a free consultation with one of our employment law attorneys.

* Labor and Employment
* Workplace Retaliation
* Unpaid Wages and Overtime

Fraud, Qui Tam, and Whistleblower Attorneys: Are you aware of a fraud on the government? Have you been the victim of deceptive business or insurance practices? Tell us about it and we will explain your options.

* Qui Tam/Whistleblower
* Government Fraud
* Healthcare Fraud
* Consumer Fraud
* Unfair Insurance Tactics
* Deceptive Business Practices

If you have a legal problem, you deserve to have a lawyer who will listen to your situation, stand up for your rights, and work closely with you to find an appropriate solution. Contact the Van Wey & Johnson law firm for a free consultation.
Hours of Operation
Day
Opens
Closes
Sunday
Closed
Monday
9:00 AM
5:00 PM
Tuesday
9:00 AM
5:00 PM
Wednesday
9:00 AM
5:00 PM
Thursday
9:00 AM
5:00 PM
Friday
9:00 AM
5:00 PM
Saturday
Closed
---
Detailed Business Description
Van Wey & Johnson, LLP were named to the 2008 edition of the Bar Register of Preeminent Lawyers. Fewer than 5% of all law firms qualify and are included, making Van Wey & Johnson one of the most distinguished and respected firms in the country.
We Stand on Your Side
Free Consultation ∙ E-mail ∙ 888-416-9572

With 42 years of combined experience, thirteen years as law partners, and successful results for our clients, our law firm has the resources - lawyers, finances, and technology - to effectively represent you no matter how many lawyers or how much money the other side has.
---