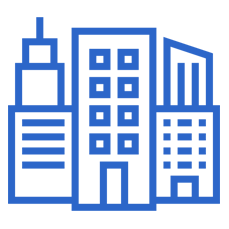 O'Mara Law Group
221 NE Ivanhoe Blvd #200
Orlando, FL 32804 US
Categories
Talk To The Best Criminal Defense Attorney Now
About O'Mara Law Group
O'Mara Law Group

From the O'Mara Law Group website:
At the O/u2019Mara Law Group, you/u2019ll find a top-rated team of qualified Orlando criminal defense attorneys ready and eager to take care of you.
---
---
Services We Offer
Criminal Defense Attorney, O'Mara Law Group
---
Business Details
| No. of Employees | No. of Locations | Year Founded |
| --- | --- | --- |
| N/A | N/A | 2020 |
Hours of Operation
Day
Opens
Closes
Sunday
Closed
Monday
9:00 AM
5:00 PM
Tuesday
9:00 AM
5:00 PM
Wednesday
9:00 AM
5:00 PM
Thursday
9:00 AM
5:00 PM
Friday
9:00 AM
5:00 PM
Saturday
Closed
---
Detailed Business Description
O'Mara Law Group is the private law practice of Mark O'Mara. Mark O'Mara has been practicing law in Central Florida since 1983. He served as a prosecutor before becoming a defense attorney. Mark O'Mara is Board Certified in Criminal Trial Law and Marital and Family Law. After gaining national recognition for leading the defense in the Zimmerman case, Mark O'Mara became a legal analyst for CNN and founder of Justice Outreach.
---
---