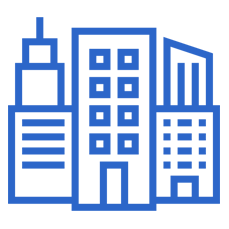 New York Construction Accident Lawyer
450 Seventh Avenue Ste 500
New York, NY 10123 US
Categories
About New York Construction Accident Lawyer
We have over 30 years of experience representing construction accident victims helping them get the compensation they deserve.

From the New York Construction Accident Lawyer website:
3 of the top 10 OSHA violations occur on construction sites. Injured on a site? Our New York construction accident lawyers will fight for you. Call today.
---
---
Services We Offer
Finance & Legal, New York Construction Accident Lawyer
---
Business Details
| No. of Employees | No. of Locations | Year Founded |
| --- | --- | --- |
| N/A | N/A | 2020 |
Hours of Operation
Day
Opens
Closes
Sunday
Open 24 hours!
Monday
Open 24 hours!
Tuesday
Open 24 hours!
Wednesday
Open 24 hours!
Thursday
Open 24 hours!
Friday
Open 24 hours!
Saturday
Open 24 hours!
---
Detailed Business Description
Construction accidents are often complex and challenging to manuever, which is where a skilled attorney can help. The Weinstein Group Law Group, PLLC has over three decades of experience in representing victims of construction accidents. If you've been hurt while on the job at a construction site, it's time to get in touch with a New York construction accident lawyer. You don't have to maneuver the complex insurance claims process by yourself. Work with an adept New York construction accident lawyer who can meticulously investigate your accident, determine each party's liability, and guide you through the legal process. The bottom line is that any time you're hurt on a construction job, you need to look out for yourself and your family. The Weinstein Group, PLLC has represented injured workers for three decades from all industries, including iron workers, carpenters, mason tenders, tin knockers, steamfitters, sandhogs, laborers, and shop stewards. The Weinstein Group, PLLC prides itself on the respectful and open communication we uphold with all of our clients. When you hire us as your New York construction accident lawyer, you'll acquire legal representation that prioritizes you and your family. Call our office today to schedule a free consultation to discuss your case.
---