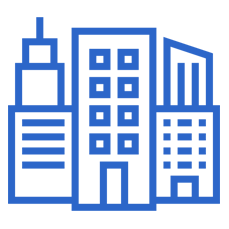 Frank J. LaPerch, PC
148 S Liberty Dr
Stony Point, NY 10980 US
Categories
Talk To The Best Bankruptcy Attorney Now
About Frank J. LaPerch, PC
Bankruptcy Lawyer in Rockland County NY helping people and small businesses with attorney filing of Chapter 7 bankruptcy, Chapter 13 bankruptcy, debt negotiation, debt collection defense and foreclosure in Rockland County and Orange County New York (NY).

From the Frank J. LaPerch, PC website:
The law office of Frank J. LaPerch, PC specializes in bankruptcy, chapter 7, and chapter 13 laws in Rockland County, NY. Continue reading.
---
---
Services We Offer
Bankruptcy Lawyer, Frank J. LaPerch, PC
---
Business Details
| No. of Employees | No. of Locations | Year Founded |
| --- | --- | --- |
| N/A | 1 | 2020 |
---
Hours of Operation
Day
Opens
Closes
Sunday
Closed
Monday
9:00 AM
5:00 PM
Tuesday
9:00 AM
5:00 PM
Wednesday
9:00 AM
5:00 PM
Thursday
9:00 AM
5:00 PM
Friday
9:00 AM
5:00 PM
Saturday
Closed
---
Detailed Business Description
Rockland NY Lawyer for Bankruptcy Law, Chapter 7 Bankruptcy, Chapter 13 Bankruptcy, Debt Negotiation, Debt Collection Defense, Foreclosure Defense Attorneys. Whether you decide to file or not – the information we can give you can help you make the RIGHT choices and AVOID disastrous ones. The difference between sinking deeper into debt and a possible fresh start is only one phone call away . . . you have nothing to lose . . .but your debt.
---