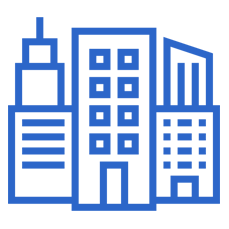 Domnick Cunningham & Whalen
2401 PGA Blvd #140
Palm Beach Gardens, FL 33410 US
Categories
About Domnick Cunningham & Whalen
A powerhouse of experienced litigators dedicated to responsible advocacy and protecting the rights of catastrophically injured clients. Domnick Cunningham & Whalen is well known in Florida as quality representation for those who claim to have been harmed or injured by another person. They also offer help to those who have Insurance and Trucking Litigation, Nursing Home Neglect, and Medical Malpractice cases. They are one of the largest boutique litigation firms in the area with a national reputation for resolving complex cases.
---
---
Services We Offer
Personal Injury Attorneys,Personal Injury Law,Auto Accident Law,Truck Accident Lawyers,Slip & Fall Law,Wrongful Death Law,Medical Malpractice Law,Product Liability Attorneys,Drug & Medical Device Litigation,Construction Accident Law
---
Business Details
| No. of Employees | No. of Locations | Year Founded |
| --- | --- | --- |
| N/A | N/A | 2021 |
Hours of Operation
Day
Opens
Closes
Sunday
Open 24 hours!
Monday
Open 24 hours!
Tuesday
Open 24 hours!
Wednesday
Open 24 hours!
Thursday
Open 24 hours!
Friday
Open 24 hours!
Saturday
Open 24 hours!
---
Detailed Business Description
Domnick Cunningham & Whalen is a client focused and trusted in protecting the rights of people against the powerful. Our legal team believes that no matter what your status and the amount of money you have, you deserve to be treated fairly and you have the right to stand up for yourself. Call us now if you have been harmed or injured because of other's negligence. Our office is open to serve you.
---