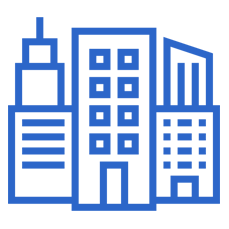 Chris Robson Law Firm
1114 Lost Creek Blvd Suite 440
Austin, TX 78746 US
Categories
About Chris Robson Law Firm
Attorney Chris Robson has over 15 years of experience and has dedicated his career to representing those who have been injured and families who have lost loved ones. He has successfully obtained several seven figure settlements on behalf of his clients, and has helped countless satisfied clients obtain justice and compensation for their injuries.
---
---
Services We Offer
The Robson Law Firm provides injury victims in Austin and throughout Texas with quality representation in personal injury matters. Our practice areas include:
Wrongful Death
Serious Injuries
Auto Accidents
DWI/Drunk Driving/Dram Shop Liability
18-Wheeler/Truck Accidents
Premises Liability/Slip & Fall
Construction Accidents-Third Party Liability
Medical Malpractice
Personal Injuries
Hours of Operation
Hours of operation not available for this business.
---
Detailed Business Description
Practicing personal injury, wrongful death and medical malpractice law in Austin Texas, The Robson Law Firm is committed to delivering exceptional legal representation in personal injury, wrongful death and medical malpractice claims for clients in Austin and across Texas.

If you or a loved one has been seriously injured due to the negligence or recklessness of others, or if someone close to you dies as a result of a negligent or wrongful action, you may already be familiar with the fact that just because the law provides for compensation in such cases does not indicate it will happen. As a general rule the presence of an aggressive and knowledgeable attorney by your side is the way to make sure you are compensated properly, or sometimes to make sure you are compensated at all.

To help you cut through the red tape and expedite your case, contact the personal injury specialists of the Robson Law Firm.
---