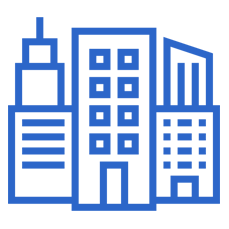 ByrdAdatto
8150 N Central Expy #930
Dallas, TX 75206 US
Categories
About ByrdAdatto
ByrdAdatto
---
---
Services We Offer
Lawyers and Attorneys
Hours of Operation
Hours of operation not available for this business.
---
Detailed Business Description
ByrdAdatto is a national business and health care law firm. We guide clients through a wide array of business law hurdles across multiple sectors, including health care, professional services, real estate, technology, commercial lending and personal representation of public figures and executives. We assist with all life stages of a business, from start up to sale. We often play a key role in working through business disputes and developing strategy with trial counsel when issues evolve to litigation. With over 50 combined years of experience in serving doctors, dentists, and other providers, we have a national pedigree to address most any legal issues that arise in the business of medicine. The founding owners are both sons of doctors growing up in the world of medicine. Both routinely lecture throughout the country on business and health care regulatory issues affecting the business of medicine and dentistry. Our attorneys share a passion for business and leverage their diverse backgrounds and expertise to bring a breadth of creative solutions to our clients' business and health care needs.
---