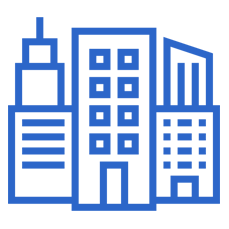 Bronx Personal Injury Lawyers
1200 Waters Pl Suite 105
Bronx, NY 10461 US
Categories
About Bronx Personal Injury Lawyers
Bronx Personal Injury Lawyers
---
---
Services We Offer
Personal Injury Attorneys
Hours of Operation
Hours of operation not available for this business.
---
Detailed Business Description
Bronx Personal Injury Lawyers is comprised of Kevin Gratt and Associates, P.C.; it is a personal Injury law firm serving the Bronx community. They handle all types of personal injury cases including: car accidents, truck accidents, train accidents, bus accidents, slip & falls, construction accidents, medical malpractice, ect… They have recovered over $30 Million in damages for their clients.
Personal injury accidents can be very devastating. Your injuries can be permanent and you need to find out how can your medical expenses be paid? Who is responsible? How are you going to pay your rent? The best thing to do is to contact a Bronx Personal Injury Lawyer.
You want the type of lawyers who pay attention to details. The attorneys from Gratt & Associates, P.C. schedule weekly calls to clients to answer any questions they may have. If you have a question you can call any time of day and they will respond within 24 hours. They pride themselves on being available for their clients 24 hours a day including weekends.
Here are some types of cases the Law Offices of Gratt & Associates, P.C. have worked on: Dog bites, car accidents, truck accidents, bike accidents, motorcycle accidents, bus accidents, work place injuries, work injuries, medical malpractice, to name a few.
We have recovered Millions for our clients and we would like help you recover for damages as well. You can call us for a free consultation at 929-575-5075. 1200 Waters Place Suite 105 Bronx, New York 10461. We can be reached 24 hours a day.
---