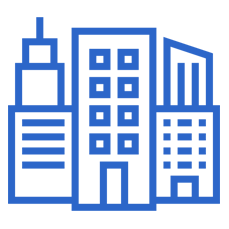 Bostwick & Peterson LLP - Los Angeles
633 W 5th St 28th Floor
Los Angeles, CA 90071 US
Categories
About Bostwick & Peterson LLP - Los Angeles
Bostwick & Peterson, LLP of Los Angeles, California is a committed, dedicated, passionate and trusted team of medical malpractice attorneys. We've been in the field for 60 years representing individuals who have become the victim of some form of negligence at the hands of medical professionals. We go above and beyond to support our clients through these difficult times because we want to provide them the justice and satisfactory solutions.
---
---
Services We Offer
"Medical Malpractice
Anesthesia Error
Birth Injuries
Blood Transfusion Injuries
Brain Injuries
Contaminated Instruments
Cosmetic Surgery Errors
Emergency Room Errors
Failure to Diagnose
Infections in Hospitals
Injury Caused by Radiation
Kaiser Medical Malpractice
Legal Malpractice
Medical Equipment Failure
Medical Negligence
Medication Errors
Misdiagnosing Cancer
Misdiagnosis
Paralysis
Pediatric Meningitis
Suicide
Surgical Errors"
---
Business Details
| No. of Employees | No. of Locations | Year Founded |
| --- | --- | --- |
| N/A | N/A | 2020 |
Hours of Operation
Day
Opens
Closes
Sunday
Open 24 hours!
Monday
Open 24 hours!
Tuesday
Open 24 hours!
Wednesday
Open 24 hours!
Thursday
Open 24 hours!
Friday
Open 24 hours!
Saturday
Open 24 hours!
---
Detailed Business Description
Bostwick & Peterson, LLP of Los Angeles, California is known in providing utmost full-service in medical malpractice cases. Our lawyers are devoted to helping individuals as well as mothers and children who suffered a birth injury because of careless doctors. Contact us at our firm today and schedule your FREE confidential consultation.
---