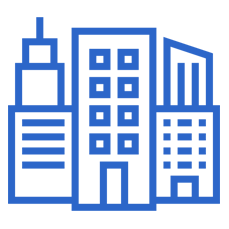 Andritch & Aed, A Professional Corporation
2140 Merced St Ste 102
Fresno, CA 93721 US
Categories
Talk To The Best Criminal Defense Attorney Now
About Andritch & Aed, A Professional Corporation
Andritch & Aed, A Professional Corporation is law firm devoted to the practice of criminal defense and personal injury law. With more than 25 years of collective experience and an extensive understanding of the criminal justice system and personal injury law, no case is too complicated for the firm to handle. When you retain the firm's representation, you will never be left in the dark about the status of your case. Rather, you will be constantly informed about any new developments, and all your concerns and questions will be addressed in an efficient manner.
Whether you have been arrested and are seeking tough defense, or have been wrongfully injured and are pursuing compensation, you can be confident that you will be in good hands by working with Andritch & Aed. For more information about teaming up with a Fresno personal injury lawyer, be sure to contact the firm today.
---
---
Services We Offer
Criminal Defense, Assault, Battery, Domestic Violence, Drug Crimes, DUI, Expungements, Federal Crimes, Hit and Run, Internet Crimes, Juvenile Crimes, Theft, Three Strikes, Weapons Charges, White Collar Crimes,
---
Business Details
| No. of Employees | No. of Locations | Year Founded |
| --- | --- | --- |
| 2 | N/A | 1999 |
---
Hours of Operation
Day
Opens
Closes
Sunday
Closed
Monday
9:00 AM
5:00 PM
Tuesday
9:00 AM
5:00 PM
Wednesday
9:00 AM
5:00 PM
Thursday
9:00 AM
5:00 PM
Friday
9:00 AM
5:00 PM
Saturday
Closed
---
Detailed Business Description
Led by a Board Certified attorney, we provide aggressive criminal defense strategies and personalized representation for injury claims. With legal defenses backed with proven results, ensure you get the best on your side. Contact the firm now and ask for your free, no-obligation consultation at (559) 495-0200!
---