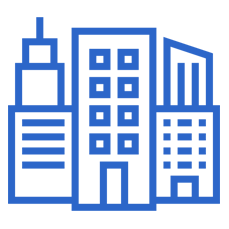 Allen Scofield Injury Lawyers LLC
3575 Piedmont Rd NE Bldg. 15L-130
Atlanta, GA 30305 US
Categories
About Allen Scofield Injury Lawyers LLC
Bigger doesn't always mean better. Most Atlanta personal injury law firms are big. Some even purchase billboard and bus ads bragging about how big they are. Big personal injury firms cast a wide advertising net to snare thousands of cases. Then, they sett

From the Allen Scofield Injury Lawyers LLC website:
Looking for the best Atlanta personal injury lawyers? You've found them. We've won millions for victims. Call us ASAP: (404) 419-6674.
---
---
Services We Offer
Personal Injury Attorneys, Allen Scofield Injury Lawyers LLC
Medical Malpractice Lawyers

Personal Injury Attorney

Wrongful Death Lawyer
Hours of Operation
Day
Opens
Closes
Sunday
Open 24 hours!
Monday
Open 24 hours!
Tuesday
Open 24 hours!
Wednesday
Open 24 hours!
Thursday
Open 24 hours!
Friday
Open 24 hours!
Saturday
Open 24 hours!
---
Detailed Business Description
You may feel completely overwhelmed after a serious accident. Your medical bills keep piling up. Your job may be in jeopardy because you've missed work to attend your doctors' appointments. Perhaps, you'll have to undergo surgery to treat your injuries. You may even be permanently impaired. The last thing that you want to do is listen to an insurance adjuster diminish the value of your suffering. Let our Atlanta injury lawyers handle those burdens for you. We'll work tirelessly to recover the compensation that you deserve. Just ask our colleagues and former clients.

At Allen & Scofield Injury Lawyers, our Atlanta personal injury attorneys have successfully represented injured victims for over 35 years. Our practice blends extensive trial experience and insurance industry knowledge with an unmatched level of client care. We understand the trauma and financial distress that you're experiencing. We'll fiercely advocate for you and secure what you deserve to help you rebuild your life.
---