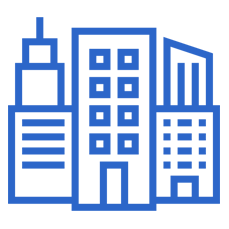 1st Call Bail Bonds - Dallas County
314 S. Riverfront Blvd. #170A
Dallas, TX 75207 US
Categories
About 1st Call Bail Bonds - Dallas County
At 1st Call Bail Bonds, we understand that being in jail is a difficult time for anyone. Our Dallas office is prepared to answer your call and ensure that you are out of a jail cell in a short amount of time. Don't let yourself be stuck in jail in Dallas. Have 1st Call Bail Bonds in your contacts so that you know who to call if you end up with consequences after a poor decision.
---
---
Services We Offer
bail bonds
affordable bail bonds
24 hour bail bonds
bail bond agent
immigration bail bonds
quick release bail bonds
licensed bail bond agent
Hours of Operation
Day
Opens
Closes
Sunday
Open 24 hours!
Monday
Open 24 hours!
Tuesday
Open 24 hours!
Wednesday
Open 24 hours!
Thursday
Open 24 hours!
Friday
Open 24 hours!
Saturday
Open 24 hours!
---
Detailed Business Description
Getting arrested in Dallas can be daunting, but with a premier bail bond company like 1st Call Bail Bonds on your side, getting out of a bind can be done in no time. At 1st Call Bail Bonds, we offer government-licensed bail bonds and are committed to being open 24-hours a day, 7 days a week. Working with 1st Call Bail Bonds means that you will be able to get out from behind bars as soon as possible. Once our bonding company sends over payment to the courts and it is received, the bond is usually posted within 20 minutes. This time length varies depending on the county or jail where the person is incarcerated.
---